It's not what we do, it's the way that we do it: at Villa Mastr we're not afraid to stand out from the crowd. We're agile by design, constantly evolving and developing our platform to give you the best flexibility, control, and value; helping your resort to stay ahead of the game.
Website Administrators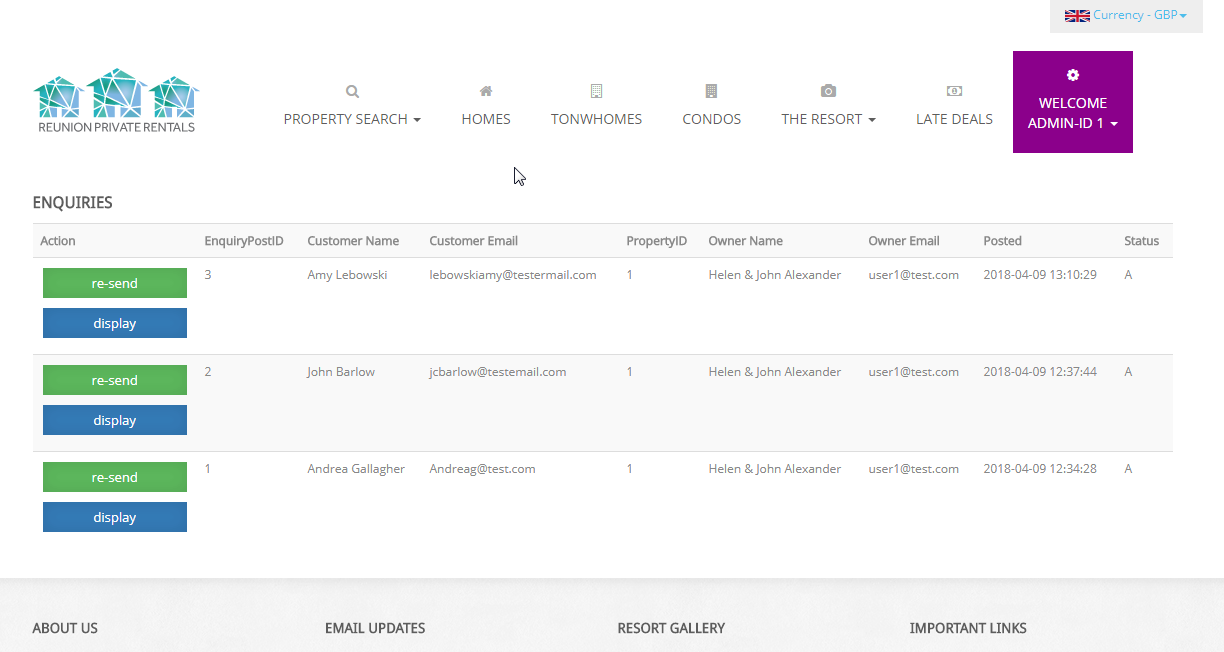 Configure  your website to suit your needs
Configure a multitude of key website properties based on your specific needs.
Adminstration Control Panel
Login and administer the website across users and user subscriptions, properties, enquiries, content.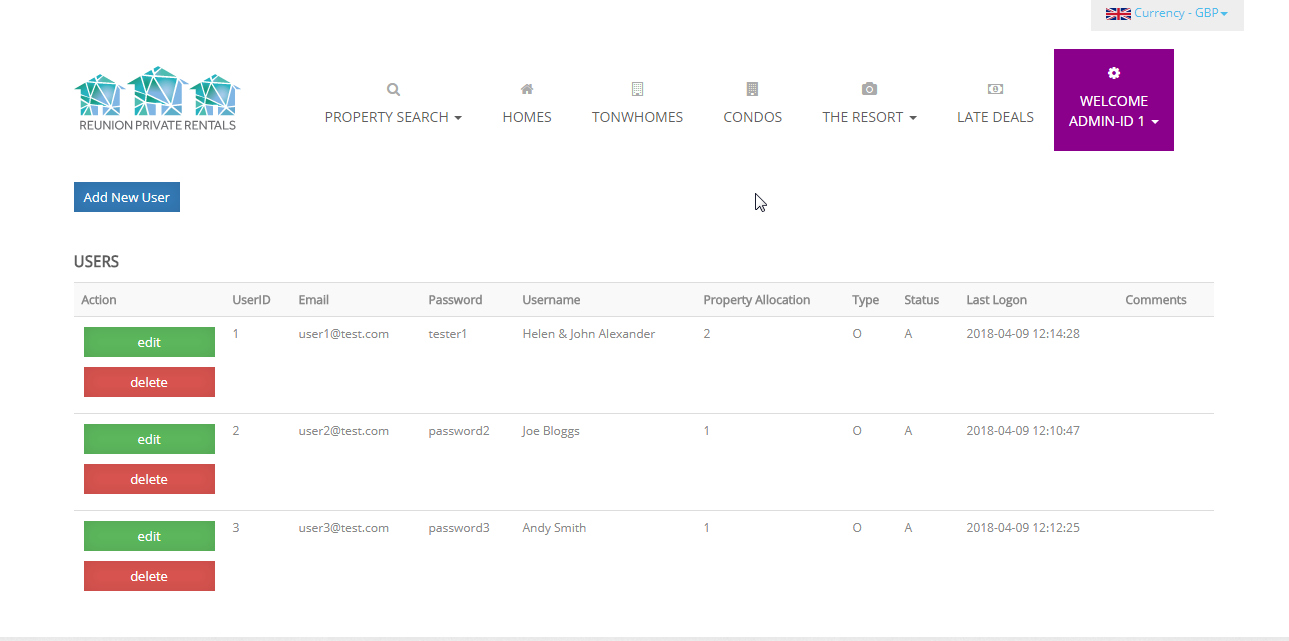 Property Owner Management
Set up and edit user accounts for property owners.
Property Management
Renew property listings and add new properties to user accounts.
Enquiry Management
Manage all rental enquires through the website. Re-send enquiries if required.
Content Management
Manage all content and page navigation on the website. Control of all page HTML header info for SEO.
Feature Properties
Add certain properties to the home page featured section.
Property Owners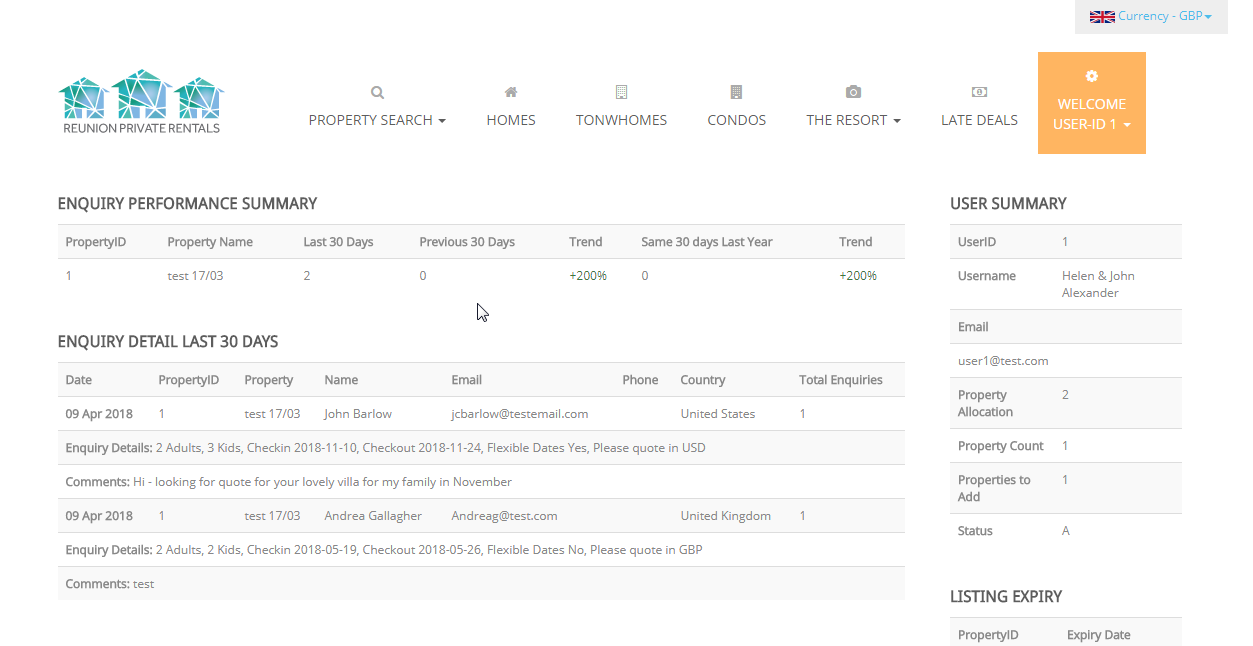 Dashboard
Property enquiry dashboard to track enquiry performance and property listing info.
Manage multiple properties under one user account
No need to log in multiple times for multiple properties.
Listings
Self-service property listing management.
Pictures
Add, update, delete, re-order, pick main image, add commentary for all property pictures.
Late Deals
Ability for property owners to add any late deals they have.
Availability Calendar (full inbound and outbound ical sync capability)
Manage availability calendar with option to sync booking calendar with all major sites that offer ical capability (Homeaway, VRBO, Tripadvisor, AirBnB).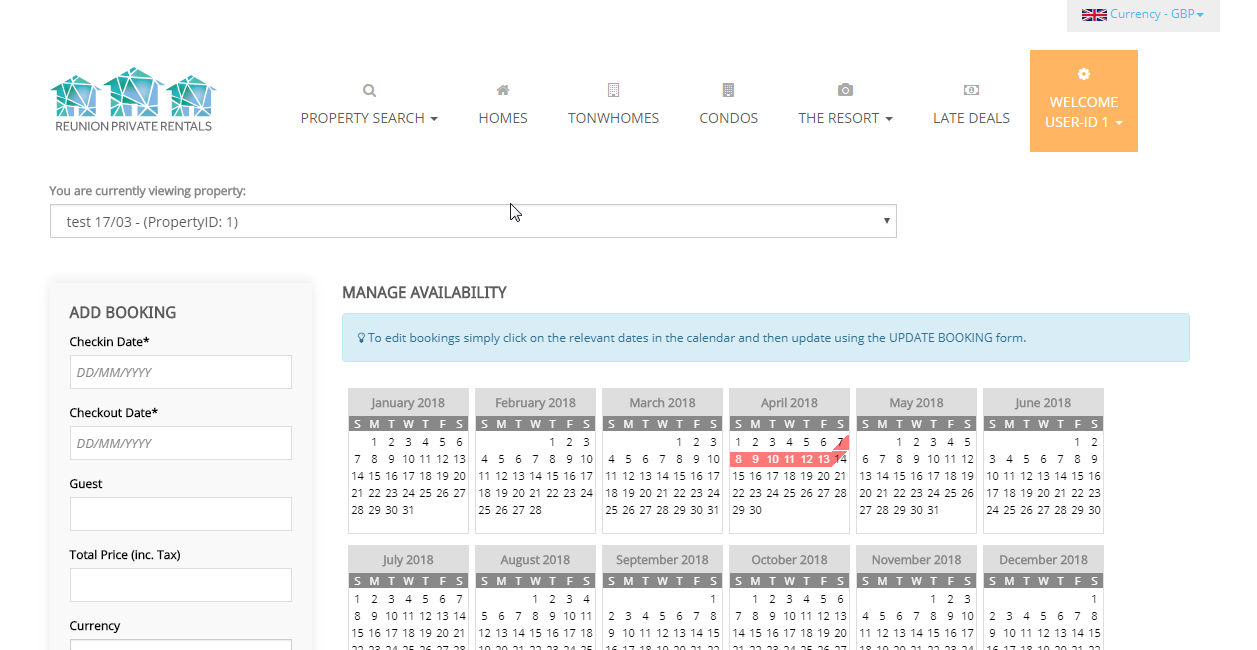 Rates and currency conversion
Show property rates in all currencies specified in website config settings.

Visitors/Guests
Responsive mobile friendly designs (using Bootstrap framework)
Mobile friendly design for all visitors and users.
Advanced search functionality
Search for properties across all data parameters per property including property features, rates, availability.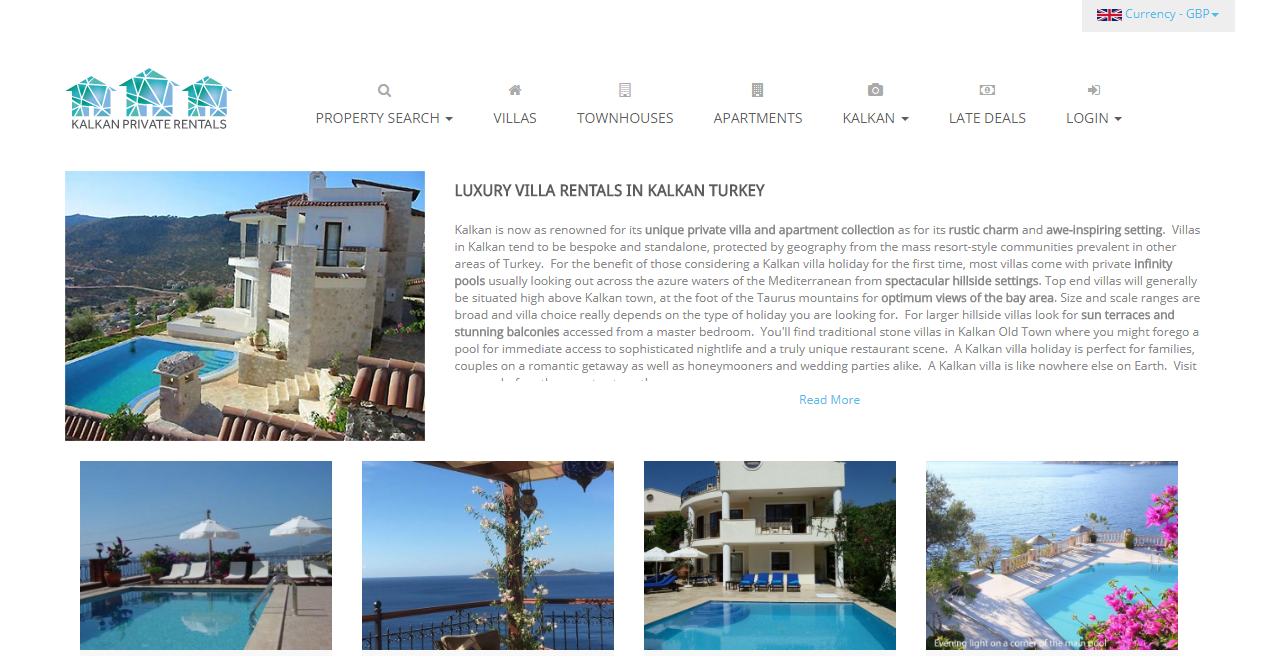 Easy to navigate property listings
Intuitive screens to ensure visitors are able to find what they want and initiate enquiries to property owners.
Intuitive send-enquiry/contact-property-owner functionality
Easy to use form for enquiry submission and email notification.
Multi-enquiry capability
Option to set up site to allow multiple enquiries to be initiated per property type through one visitor enquiry.
Multi-currency rates tables
Visitors can toggle rates to see them in currency of their preference.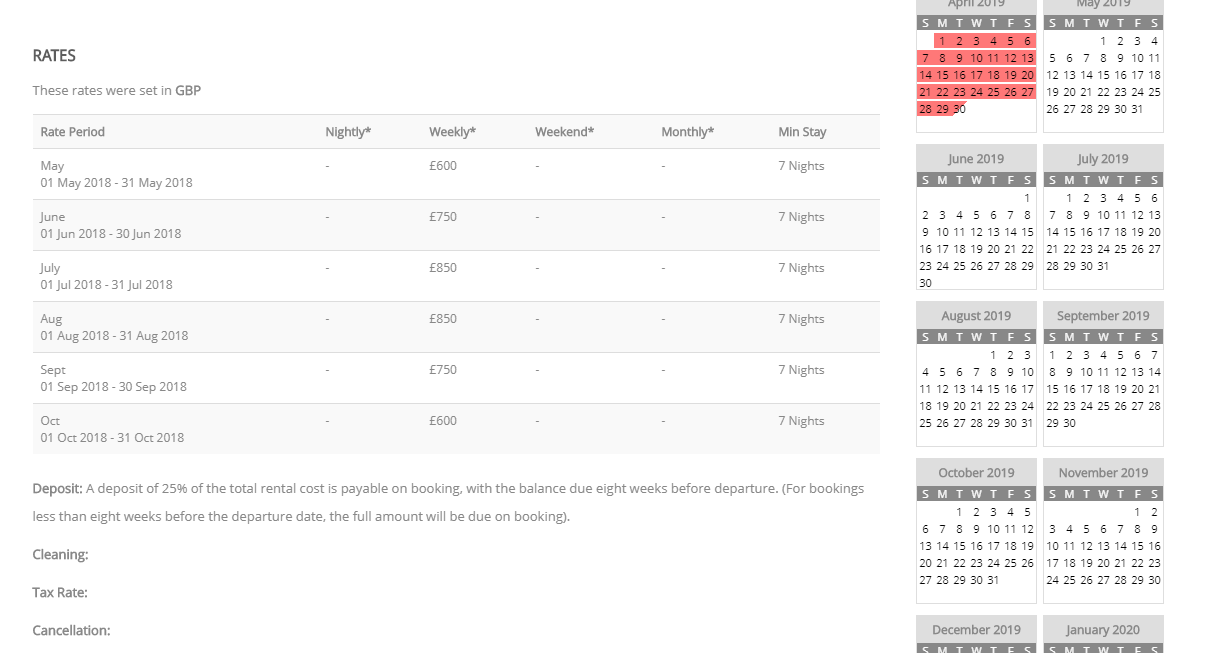 Geo-location capability to present country specific pages (date formats and currency)
Using IP geolocation functionality visitors are presented currency and date format aligned with their location with ability to switch location to their preference.