Simply login to your user account on your VillaMastr hosted website at [your url] through the /admin/ page.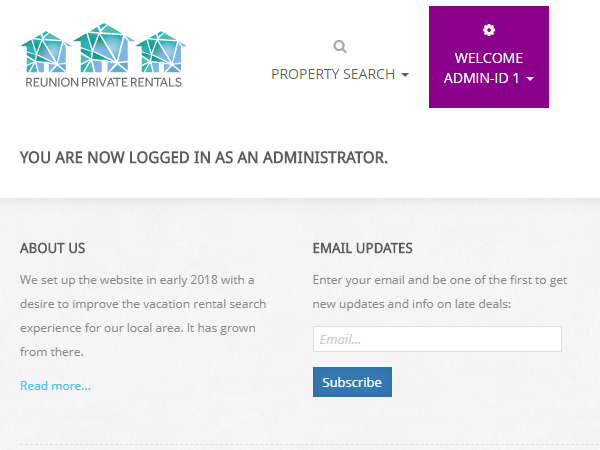 Select Content.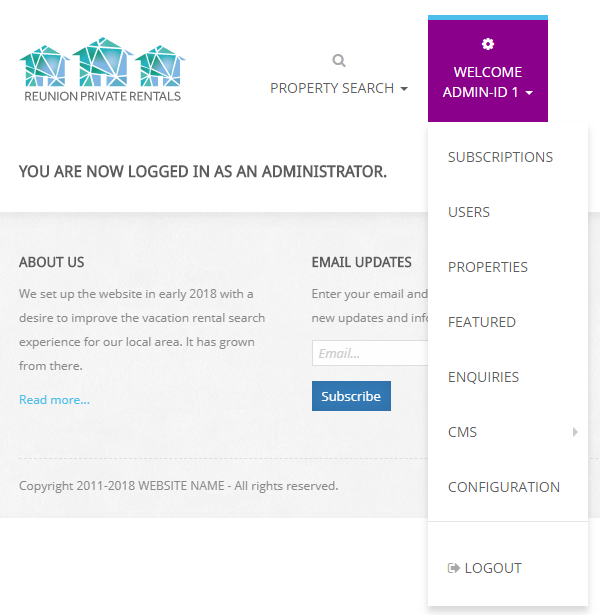 You will be presented with the list of pages that come with every website (and you can change content on).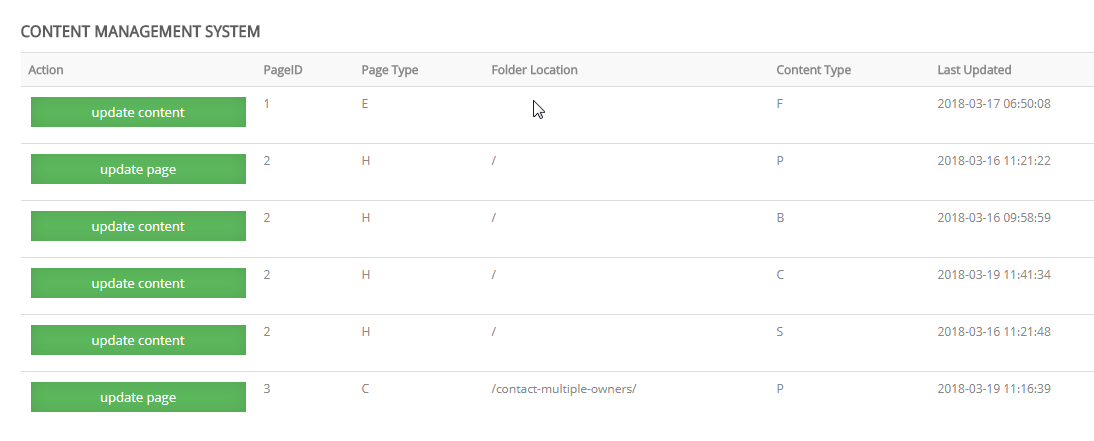 You will see some items of content are pages and some are individual content items within a page. This is because some pages have multiple sections of content you can edit. Other pages have only one. Table headers provide the following information:
Action - Click appropriate action you wish to make on the item of content
PageID - The unique reference ID for the page
Page Type - Whether Every Page (footer section), Home Page, Contact Multiple Owners Page, Search Page, Display Page (this latter item is a generic page tenplate you can use to add new pages to your website)
Folder Location / URL - The unique page location or url the page resides at
Content Type - Page Content, Footer, Home Page Banner, Home Page Contant All Owners Banner, Home Page Showcase of Services
Last Updated - Time Date content last updated
To update existing content click on Update Content.
On the Update Content Page you will see a tab in the top right of your screen.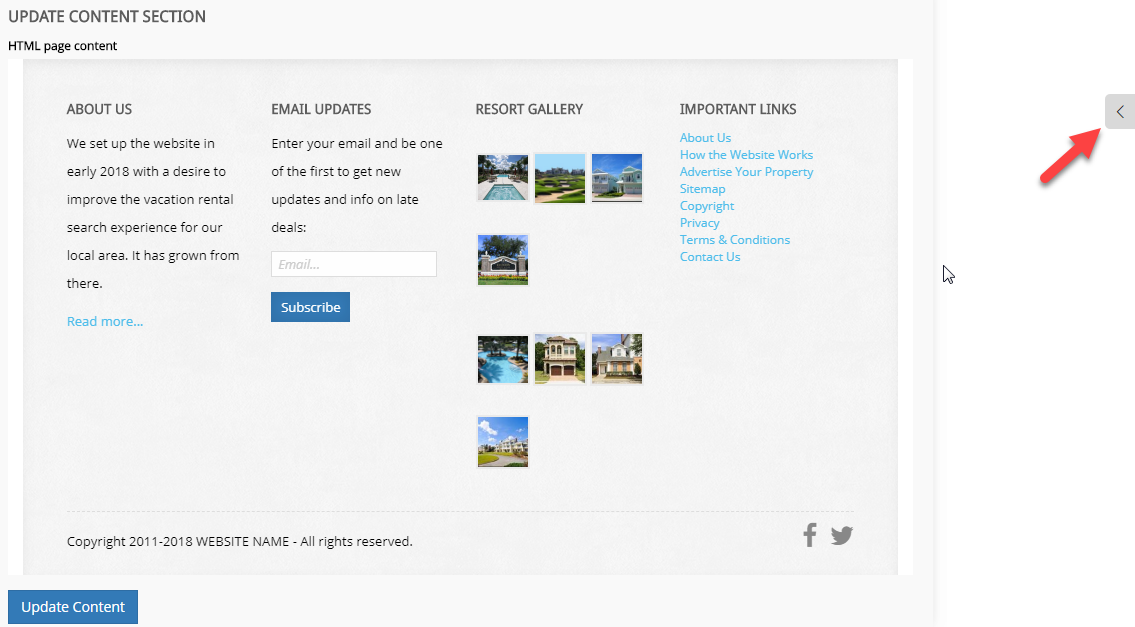 Click on the tab to expose the online content builder.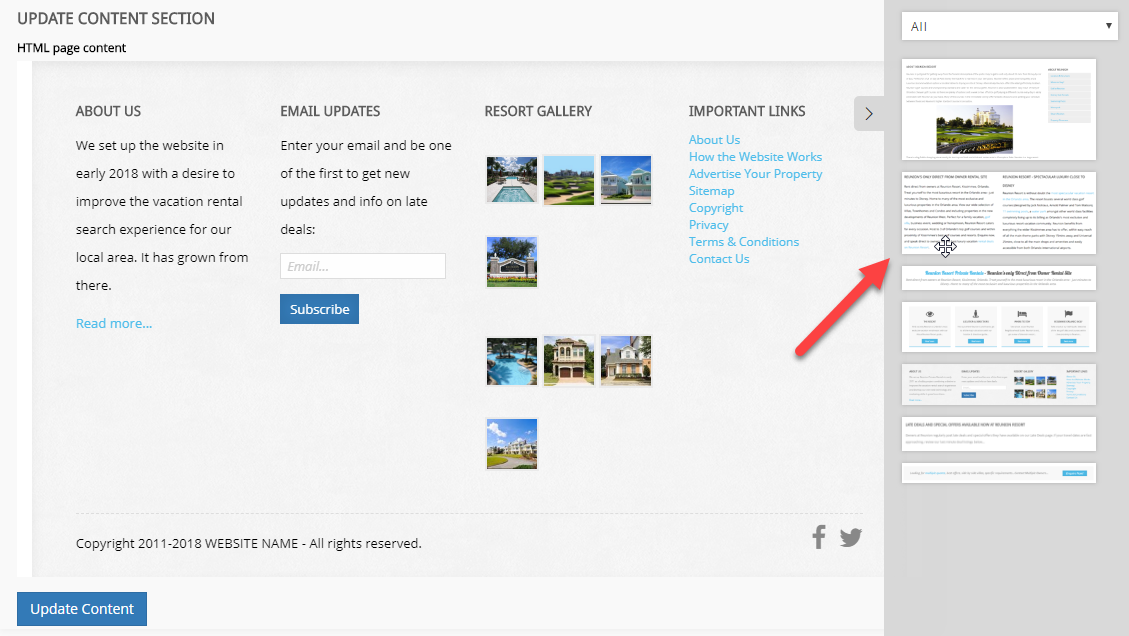 Click somewhere on the HTML page content to bring up the content builder edit and make any changes you wish. To change images or links within the page content hover over and you will be prompted to click to change. When ready click the Update Content button at the bottom of the form to save.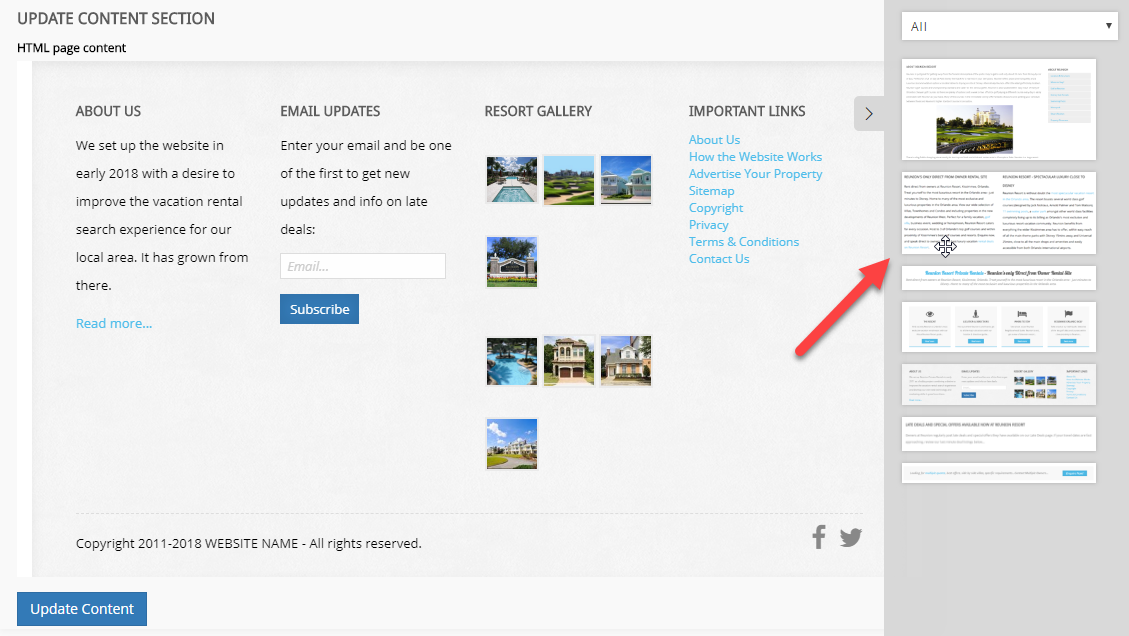 Change an image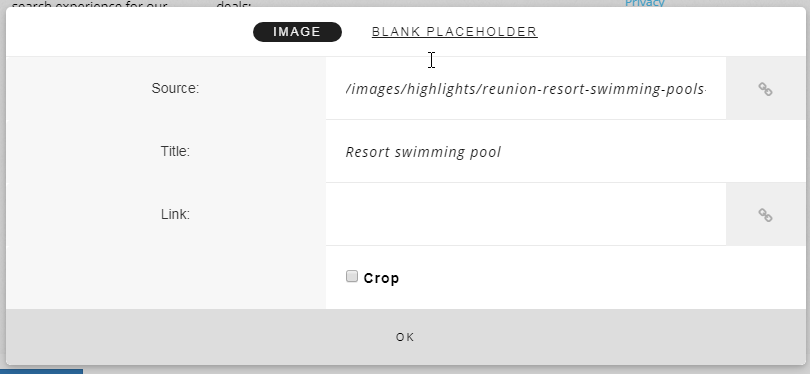 Change a link